Are you looking for modern window furnishings or do you desire the classical touch of traditional window furnishings?
Do you need costing on a new house or on an existing house plan or extension?
Are you looking for outside or inside treatments?
Do you just need advice on window furnishings or lighting products?
Do you need internal lighting, lamps or that special gift?
Do you want window furnishings quality products backed by Australian manufacturers and suppliers?
Then we can help you, we have it all conveniently located here in Port Lincoln!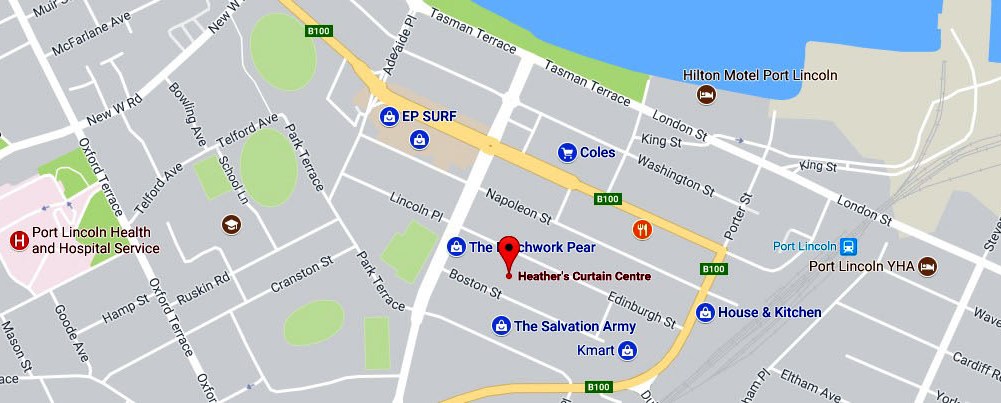 Click for Google map